Artist showcase: John Valasis
John talks about passion, inspiration and creativity in sound design
John is a Greek-born composer, producer and sound designer. From his Athens-based studio, he delivers scoring, foley and sound design services for a great number of local and international clients. John's clientele includes prestigious brands such as Native Instruments, Ableton, Soundiron, 8Dio, Virgin, Amazon Prime Video, Vice Magazine and the BBC. As of 2014, John belongs to the roster of Ninja Tune''s publishing house Just Isn't Music, alongside artists like Amon Tobin, Bonobo, Flying Lotus and The Cinematic Orchestra.
John's professional experience began in the 90s, emerging in his late teens as a composer and producer for popular music and gradually expanding his skill-set across a large variety of genres. With the abilities he acquired through his 20-year professional career, as well as his genuine love for soulful music, he has managed to craft a strong, musical identity which sound both personal and diverse. When not working on tight deadlines, John uses Poordream as a vehicle to freely express his emotions and influences without defining limits and by exploring sound and composition beyond the boundaries of conventional electronic music.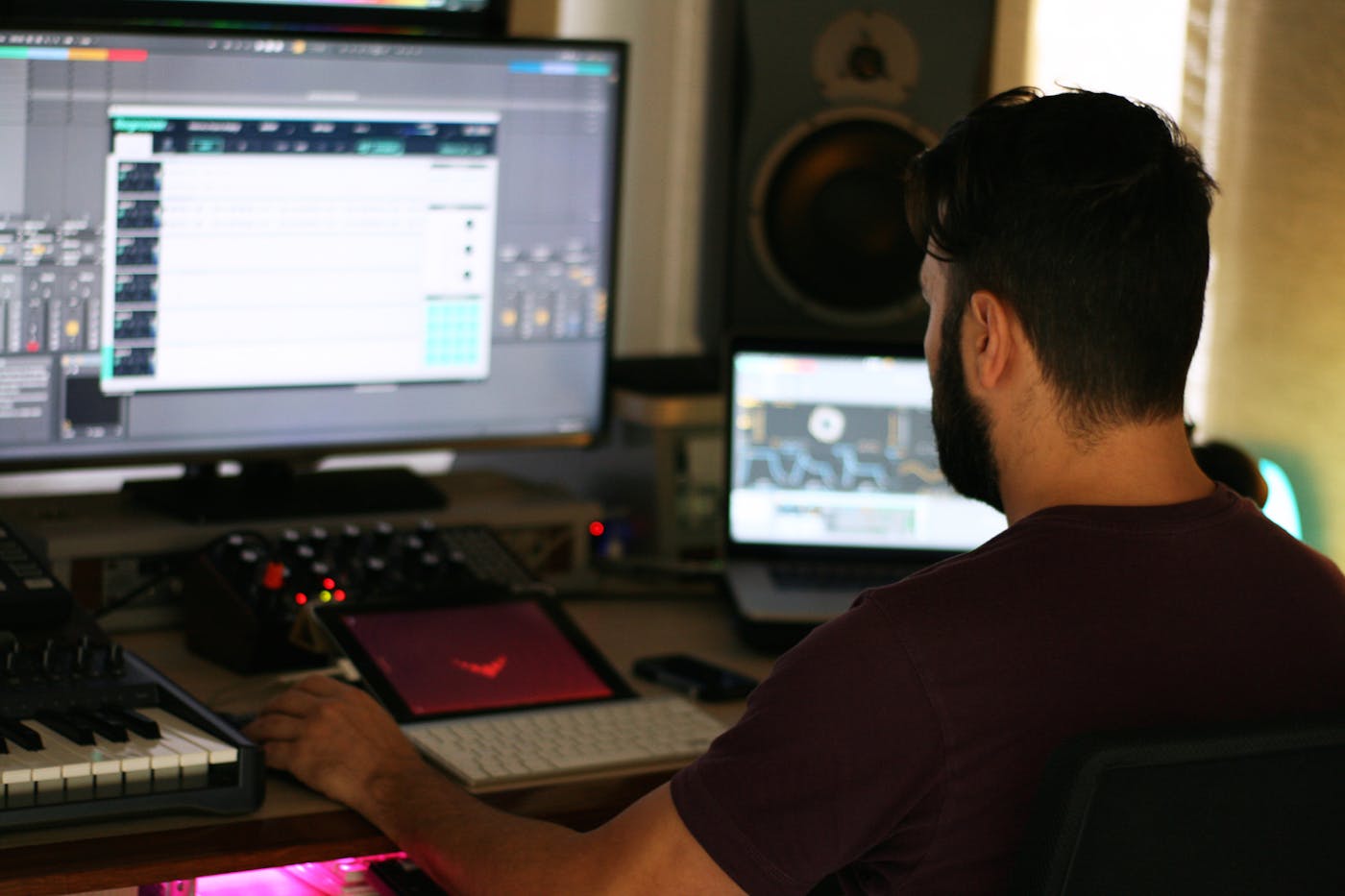 What's the first thing you do when you start working on a new sound design project? How do you find inspiration?
It depends on the type of project. For example, when I have to produce a sample pack dedicated to a specific musical genre, I always start doing research on the internet in order to figure out the current trends, learn about the history of the genre, and, of course, listen to and analyse the sounds of the most anticipated songs. After this important first step, I begin designing my sound palette, always keeping in mind to bring some new elements to the table as well as incorporate my own artistic voice into the sound. The truth is that I've never felt my inspiration tank get low. Therefore, I am not doing anything specific in order to find inspiration. I guess I am just open to accepting the whole magic that happens around us every day.
How do you capture sounds? Is sound capturing an ongoing process for you or a per-project task?
With my Sony PCM-D50 :) My passion for music and sound spans many years, so obviously I've developed a huge personal sample library that continues to expands year by year. When I find something interesting, I just hit the record button. I try to capture the sounds in the best possible way to ensure that they will be as usable as possible in future projects. However, in most cases I have to record new material based on the specific needs of each project.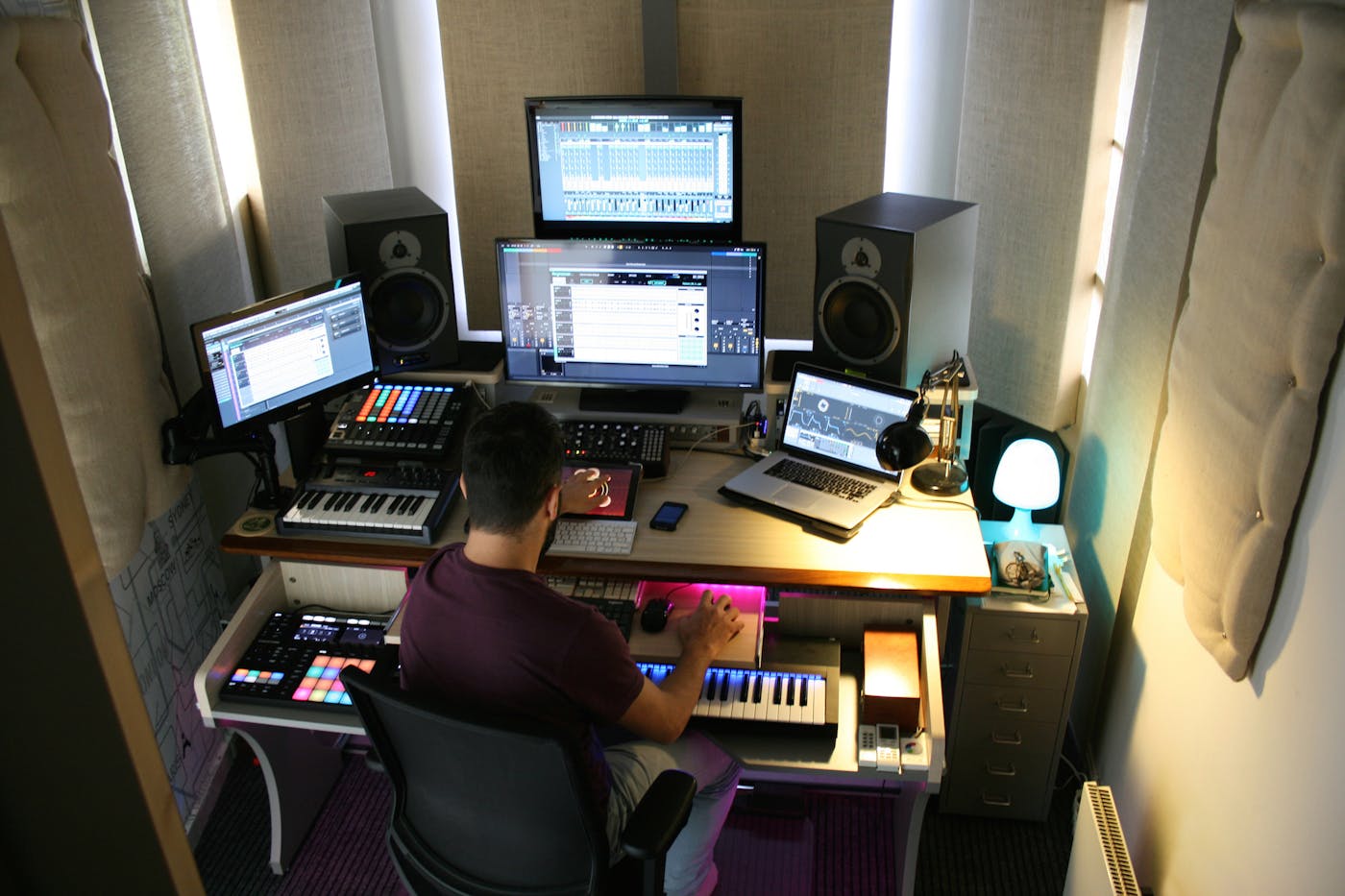 What do you like about working with Regroover? What''s your favourite use for it?
I love the unlimited possibilities of creating new sounds easily! Obviously I enjoy rearranging drum patterns and any kind of loops. But recently I decided to experiment by feeding Regroover's engine some evolving drones and soundscape samples, and I dare say that the results were more than interesting!
What was the best sound design tip you ever received?
It's kind of weird but I received the best tip from a motion designer with whom I've been working for a big client's TV advertisements: "F*ck the client's brief for huge and bold sound design and produce something tonally and musically correct."
What''s an everyday sound design problem that you have and that you can''t solve with current technology?
To capture sounds directly in my head without the need of using an external device. Am I asking for too much?
December 13, 2017