Making Horror Content Scary: Using Horror SFX, Voice Changer, and More!
Horror sound effects, horror voices, horror music - they work together to scare an audience. Impersonate horror movie characters, utilize horror SFX, and beyond
A variety of content types utilize audio ideas from horror to enhance entertainment value. It can be subtle, with things like eerie ambience or distortion. It can also be done more brazenly, with loud clamors and distinctive effects. You'll notice a mix of both in trending content, such as the best horror movies on Netflix. 
Whichever way you approach it, creating a spooky atmosphere is very tricky. The internet has desensitized whole generations to traditional tropes, and what one person finds scary, another finds hilarious.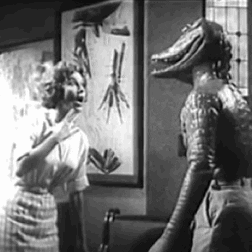 Audio is absolutely integral to this process. If you've ever played a horror game or watched a horror movie with the sound turned off, you'll realize just how integral it is. Frightening scenes become goofy, and jump scares become simple cuts without their audio cues. 
Here's a quick and simple guide on how to combine several audio effects, resulting in a perfectly-creepy atmosphere for your content!
There's a reason why famous horror movies and video games have equally-iconic scores. What would The Exorcist (1973) be without Mike Oldfield's Tubular Bells? Psycho (1960) without those piercing staccato strings? Even less obvious examples, like Eraserhead (1977) and Dead Space (2008), feature gut-wrenching walls of pure noise and ambience. 
Finding the right background music for your content is key, especially when adding horror elements. It can be hard hiring a bespoke composer or audio engineer to score your video, though. Instead, finding stock music that is both royalty-free and cost-effective is a good solution. 
The internet hosts many libraries of such music, but they often have their own problems. Overused tracks, a lack of variety, confusing interfaces, complex licensing agreements, low-quality downloads… This 'solution' can lead to many problems in itself, so we recommend going with Music Cellar, our own library of royalty-free music.
We've built it with the following principles in mind: 
It's completely free to use, no hidden costs or subscriptions. 
It's royalty-free, so there's no worrying about content strikes and copyright claims. 
It's regularly updated, so there's never a lack of tracks. 
It's high quality, so you can be assured the bg music fits the video. 
There's even a dedicated horror album for scary backgrounds:
Classic horror film strings can be found in the… well, aptly named 'Classic Horror track':
Or, for something a bit more subtle to add depth to psychological horror movies, non-linear plotlines or an unreliable narration, try 'House of Leaves':
Johnny Truant himself would be proud! 
Remember, though: a lot of horror works off of juxtaposition and subversion. If you're wanting to make something spooky, adding upbeat and genre-defying sounds can work equally as well. The Silent Hill franchise is notorious for the terror it causes, but a lot of the soundtrack is chill acoustic. Scary Movie styled parodies also do similar things. You can find tracks like this throughout our Music Cellar, if you want to try it out. To truly embrace this method of scaring your audience, however, it's worth adding more elements to your audio soundscape:
Just as the top horror movies and media are intertwined with background music, they also feature a ton of unique voices. Whether those voices are created by the actors themselves, or on the editing room floor, they're used to add depth to horror movie characters. The best horror movies of all time use vocal effects, so you should too.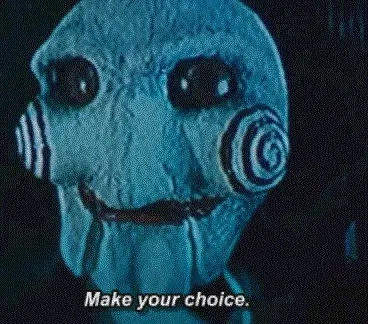 Approaching voice editing is daunting - learning the skill set is a long process, and hiring an audio engineer to do it for you is not always in budget. It's very easy to get it wrong and sound overproduced.
Luckily, there's a fast and simple solution that still has the under-the-hood power for truly-impactful effects. It's called Voice Changer, and it's one of several plugins on the market for altering voices. The majority of such plugins apply simple filters to a voice track, resulting in decent-but-typical effects; those ones are great for messing around with friends or gaming lobbies. Some others focus more on musical tuning and vocals, which are great, but not ideal when it comes to content creation for YouTube, podcasts, and so on. 
Voice Changer, however, has a unique 3-dial interface, allowing you to actually sculpt the horror voice that's needed. By combining and adjusting profiles of character, environment, and effect, the generated horror voice is custom-built for the purpose.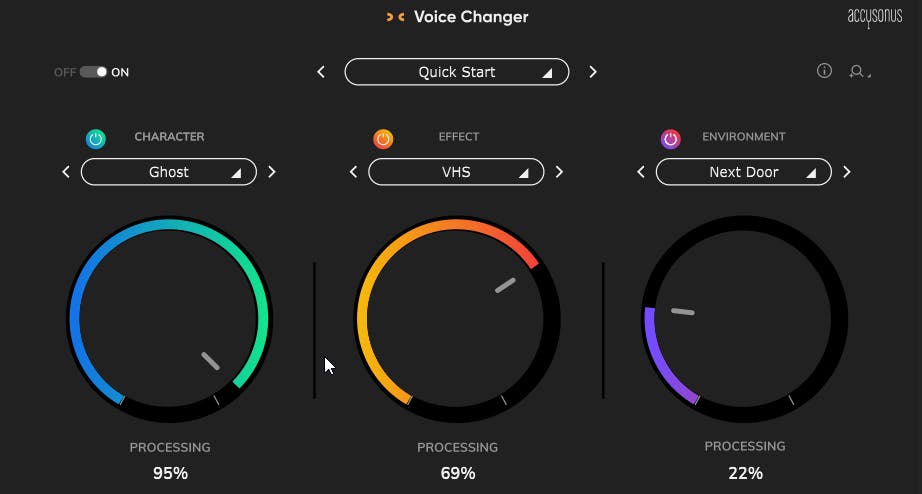 How about an echoing, cave/crypt-dwelling monster voice, a la The Descent: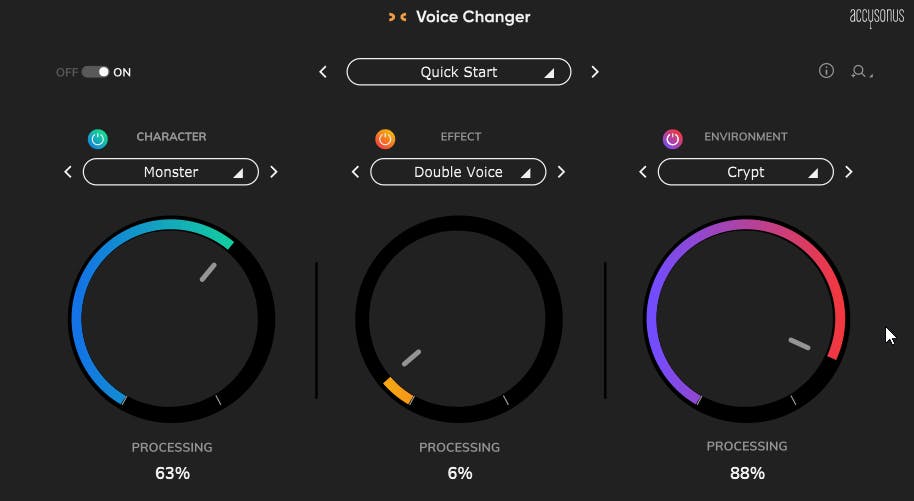 You can save these presets for future use, or use accusonus-designed ones for even-faster editing. If streaming or chatting via Discord, you can combine the two into a Discord Voice Changer. This is super useful when making horror content; playing multiplayer horror games like Dead By Daylight as the monster becomes way more fun for both your lobby and viewers on Twitch or YouTube. Recording Let's Plays for horror franchises, or streaming watch parties can benefit, too!
The best way to try out Voice Changer, is with a free trial. Check it out here.
A grisly coup-de-grace for your content, why not apply a few sound effects to truly embody your subject matter? Some subtle, high-quality horror SFX bring content to life. True Crime podcasts, horror films, indie short films, YouTube vlogs - small, finishing touches go a long way. Horror sound effects are the perfect way to do it!
SFX Cellar is packed with free horror sound effects, scary sound effects and more. 
Let's use footsteps sound effects as an example. They can add depth to a snowbound chase scene:
Booted footsteps in real powder-top, packed-bottom snow running away
Booted footsteps in real powder-top, packed-bottom snow running up and stopping
Booted footsteps in real powder-top, packed-bottom snow stepping hard
Bring a dank, flooded cellar to life: 
Footsteps in six inches of shallow water in bare feet jumping firmly
Footsteps in six inches of shallow water in bare feet jumping lightly
Footsteps in six inches of shallow water in bare feet jumping strong, x3
Or emphasize a lumbering, monstrous pursuer: 
Footsteps on concrete from plastic sound design huge robot feet walking
Adding these small details as audio flourishes is what deviates amazing content from decent content. Go the extra mile, and find these sounds (among thousands of others) for free with SFX Cellar. It's important to use a service like SFX Cellar that's wholly royalty-free, to avoid potential copyright infringement. Low quality SFX will also subtract from your content, so ensure to use a library with decent clips
Creator Suite is a fantastic service that combines all these services into one tidy package. One subscription, everything mentioned in this article - plus a whole lot more! 
Check out its dedicated page for information on all plugins, services and software included. 
June 01, 2021
Related articles
Learn quick audio tricks to get your content ready for Halloween, while helping yourself to free SFX and music treats in the form of royalty-free packs!