How to Make a Simple Video More Festive 
Learn how to bring holiday spirit to your communications in this example 
Check out the video below, featuring a company CEO delivering an end of year message to his workforce. Sure, a video message is more engaging than just sending around an email, but there's definitely a bit of festive cheer missing from the clip. In this article we'll show you how you can use our royalty-free services Music Cellar and SFX Cellar to warm up your content:
With 33 seconds of dialogue delivered straight to camera, and no transitions or supplementary clips, the video we're working with today is as simple as it gets. This type of content might be embedded in a workplace email newsletter, or distributed in whichever internal communications system the business happens to use. 
Although corporate communications have a reputation for being quite dull, the subject of this memo is a light hearted one. There's an end of year party coming up, and employees are encouraged to get involved with the office Secret Santa. The trouble is, the atmosphere in the video is too serious and needs to be lightened up. With a reshoot being impractical, let's fix it!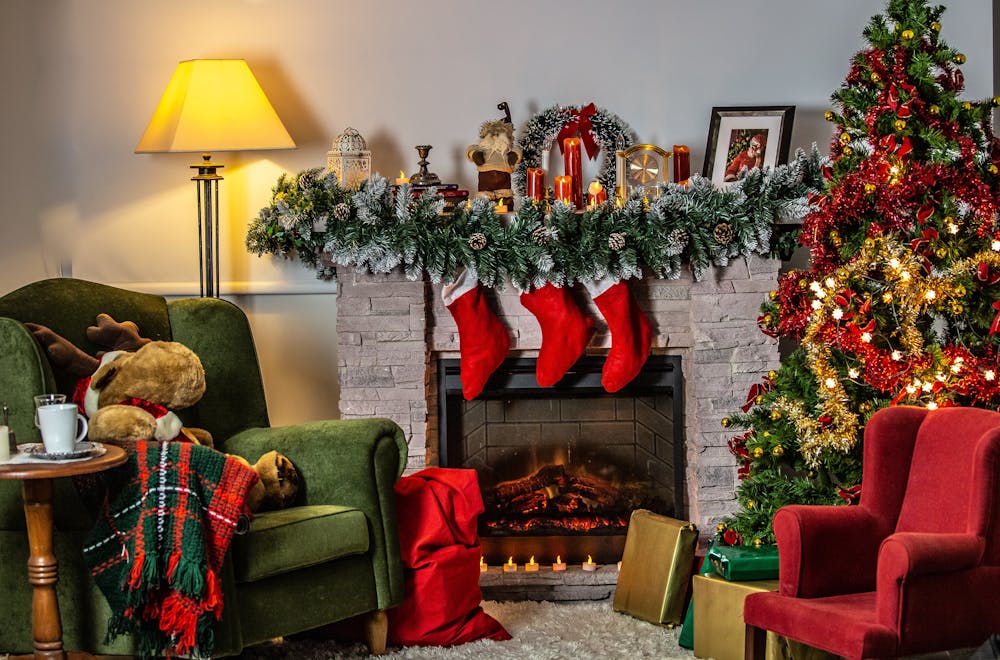 Some background music from Music Cellar is a great way of setting a festive mood, so that's a good place to start. Music Cellar has a wide variety of premium rights cleared tracks, so we can definitely find something that will suit our video. The second thing we can do is add in some sound effects from SFX Cellar. There aren't any obvious actions in the video that we can hit with sound effects, so we'll have to match our audio with the content of the speaker's message. 
Music Cellar
Let's start with the background music first. Music Cellar is split into genres and moods, and although there isn't a specific festive area of the library, we can search for music that's in a similar style. Some light jazz is the kind of vibe we're after, so let's click into the Jazz album on Music Cellar. On page two there's a track called In Your Arms that works well for our purposes. It's a soft track, with some gentle brass melodies, and we can slip it into the background by turning down the volume of the audio in our video editing software to make sure that it doesn't overpower the video. Seasonal events like Christmas don't always require Christmas music, so make sure to widen your search to find the perfect track if needed! 
SFX Cellar
Now for the sound effects. As we mentioned previously, we're going to match sound effects to the different parts of the dialogue in the video, so let's go through it from the beginning. 
The first section of the CEO's message involves a congratulations to the employees for their hard work over the year, so we can add in some applause to hit right after he says: "Well done for all your hard work." In SFX Cellar, we can use the search bar at the top to perform a search for the word 'applause'. This returns 103 audio clips, so from here it's a matter of cycling through the options to see what works best. Thankfully, each clip has a description and preview function beside it, so we can skip over some of the less suitable sound effects. We'll go with Audience applauding.
As well as the applause, let's add in some sound effects to line up with the festive announcements made in the second half of the video. For the end of year party, we'll add the sound of clinking glasses and bubbly being poured to match the reference to free food and drink. These sound effects can be found in the Food and Drink category in SFX Cellar. Then, to go with the Secret Santa announcement, we'll add a 'shush' sound. This sound effect can be found in the Human Sounds category on SFX Cellar.
Tip: If you can't find what you're looking for on SFX Cellar, why not try recording your own sound effects at home?
After a little work, the video is complete. You can take a look at the finished product below. After adding sound effects and background music, our festive office memo is a lot more, well, festive! Simple audio additions like these can make a huge difference to your content, so make sure you use Music Cellar and SFX Cellar next time you need to enhance a clip. For more ideas and helpful tips, stay tuned to the Get Inspired section of our blog!
December 03, 2021
Related articles
Ever recorded outside, then been stuck with audio full of noise? Minimizing background noise is a surefire way to make your audio more comfortable and listenable. 
Learn how to enhance your voiceovers and get them sounding as clear as possible in this example
Learn how to create a high energy news report with SFX and background music in this example