Should You Get Adobe Premiere Rush or Pro?
Adobe offers two great video editing software options: Premiere Rush CC and Premiere Pro CC. What's the difference and which one is right for you?
If you're new to video making and you're considering investing in an Adobe video editor, you may be a bit confused as to which one is best for you.
Adobe Premiere Pro CC is Adobe's flagship professional video editor. Released way back in 2003 it's been adopted by countless video professionals and has become an industry standard. 
Adobe also caters for content creators who want to create video on their phones on the go. Recently the company introduced Premiere Rush CC which is designed specifically for editing video that's been shot on your phone. 
Here we'll explore the differences between the two and help you to decide which editor is best for you.
Premiere Rush and Premiere Pro are both excellent video editors – you'd be well set to create stunning content with both. Which one is best for you depends on the kind of creator you are, and how you like to work.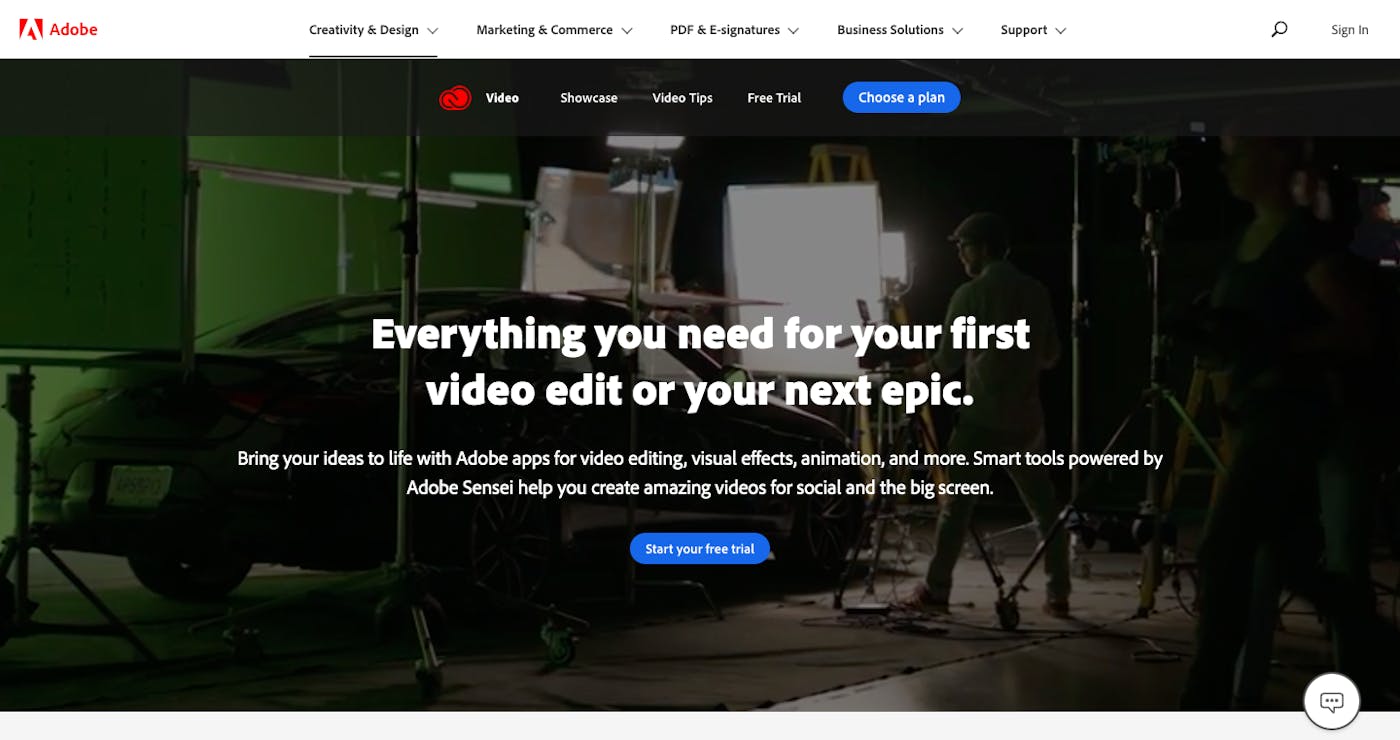 Premiere Pro is a classic, computer-only video editor – it's powerful and used by industry professionals the world over. Premiere is feature-rich, the level of control you have over your edits is leaps and bounds ahead of Rush, however, most content creators will not have any need for these features. If all you want is a basic editor for making travel vlogs, then Rush is the way to go.
Rush has a more limited functionality, you won't be able to edit with the same level of control that Premiere Pro provides, however it allows you to perform all basic video editing tasks with ease. In addition it can be used on both a computer as well as a mobile device.
When it comes to price, Rush is the more affordable of the two options. Adobe uses a monthly subscription model so you can't buy either Rush or Pro outright. Premiere Pro will set you back $19.97 a month whereas Premiere Rush is $9.98.
The great benefit of Rush is that it has both a mobile and a desktop app. You can shoot footage on location with your phone, start your edit on the bus home and then pick up where you left off on your laptop. This seamless workflow and ability to create and edit with minimal equipment on the move makes it ideal for the average YouTuber or Instagrammer.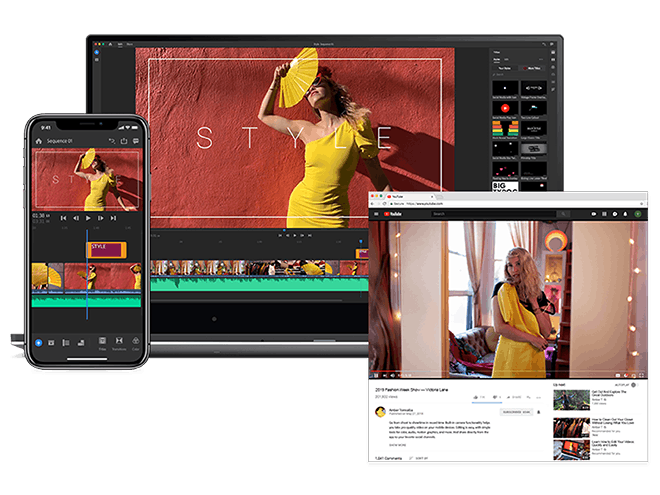 Creators without much technical editing knowledge won't find the workflow intimidating and will be able to pick Rush up in no time, whereas a more complex program such as Premiere Pro may take a little longer to get used to.
If your camera is your phone and you don't have a need for more advanced editing functionality, then Adobe Premiere Rush will give you everything you need.
Premiere Pro gives users everything they need to edit professionally. It's a powerful, industry-standard piece of software which won't hold you back. That being said, such a feature-rich programme takes a long time to learn. If you're totally new to video creation, you may find it a little overwhelming, which could hinder your creative process.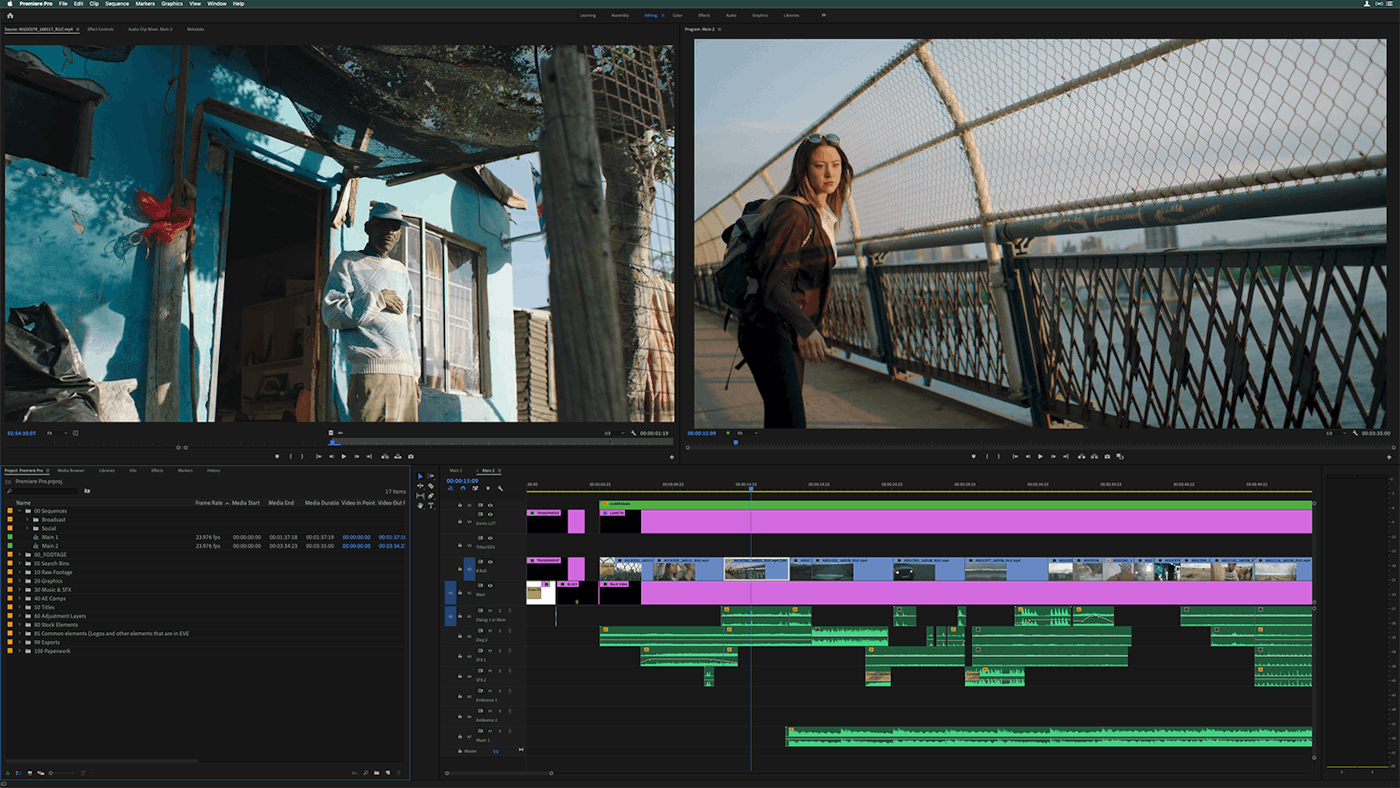 If you have video editing experience and are willing to put in some time to learn Premiere Pro, then it's definitely a worthwhile investment. On the other hand, if you want to edit video on your mobile, you're out of luck – Premiere Pro is desktop only.
Since you need a subscription to use both Rush and Premiere, it may be worth trying each out for a month to see which works best for you.
August 05, 2020
Related articles
Become a boss at the audio editing functions behind Adobe's Premiere video editor, and get your projects sounding better than ever before.
Learn how to edit a video to the beat of the music in Premiere Pro, or any other video editor
Adobe Premiere Plugins are great for fast editing. Boost your Premiere Pro workflow with these free premiere plugins! From post production to color grading