How to Convert MOV to MP4
Learn how to convert MOV video files to MP4 videos on Mac and on Windows with our comparison of methods and step by step guide
Are you looking to convert a MOV video file into an MP4 format?  Maybe you're having trouble viewing a MOV file and you need a format that will work on your device.  Converting a MOV to a MP4 can help solve your problem. In this article, we will briefly discuss what the MOV format is, what an MP4 format is, why you may want to convert to an MP4 and how to do the actual conversion for free. Let's jump into it!
Working in Premiere Pro? Master using audio in Adobe's video editor using our in-depth guide.
MOV files are video container files that are commonly found when working on Mac. MOV was originally developed by Apple and is primarily used in Quicktime. In recent years an equally common multi-media video file type was developed, the MP4 (MPEG-4).  MP4s came on the scene in 2001 and were developed from the same MPEG4 specification as the MOV file type. Generally you will find MP4 files on Windows machines.  
There are some differences between the two files types. MOV files are most compatible with Apple Devices, while MP4 files are a more universal format that work well on any system, i.e. Windows, Mac OS and mobile devices.  MOV files are frequently higher in quality and larger in file size. MP4s are typically smaller, more compressed files. Most often, you will find MOV files used in professional environments due to the ability to preserve high quality playback.  
The main reasons for converting MOV to MP4 is for greater compatibility options and smaller file sizes. MP4s will provide you with the greatest flexibility to use or view the file. If the device you are currently on cannot read a MOV file, changing it to an MP4 should give you the ability to view the file on any device.  
There are many different MOV to MP4 converter options. There are both free and paid online converters as well as software programs that will convert the files for you. In this guide we're going to be using Handbrake, it's a great, simple and free program that works on all operating systems. You can download it on Mac, on Windows and on Linux.
If you'd rather convert your videos online then try one of these great options: cloud convert, Zamzar and Free Convert.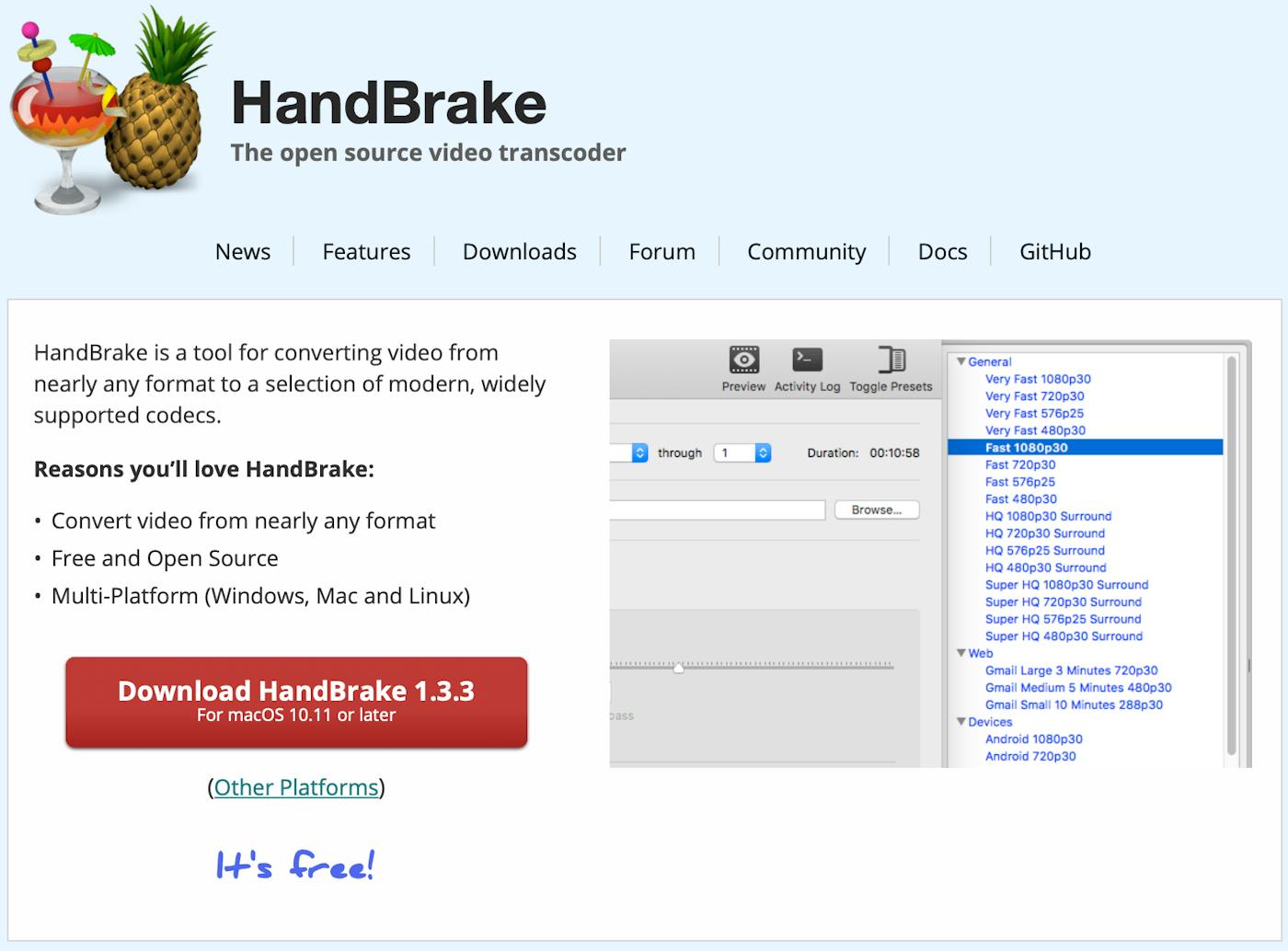 Once Handbrake is installed, open the program and you will see a window that looks similar to the image below. Open the .MOV file you wish to convert.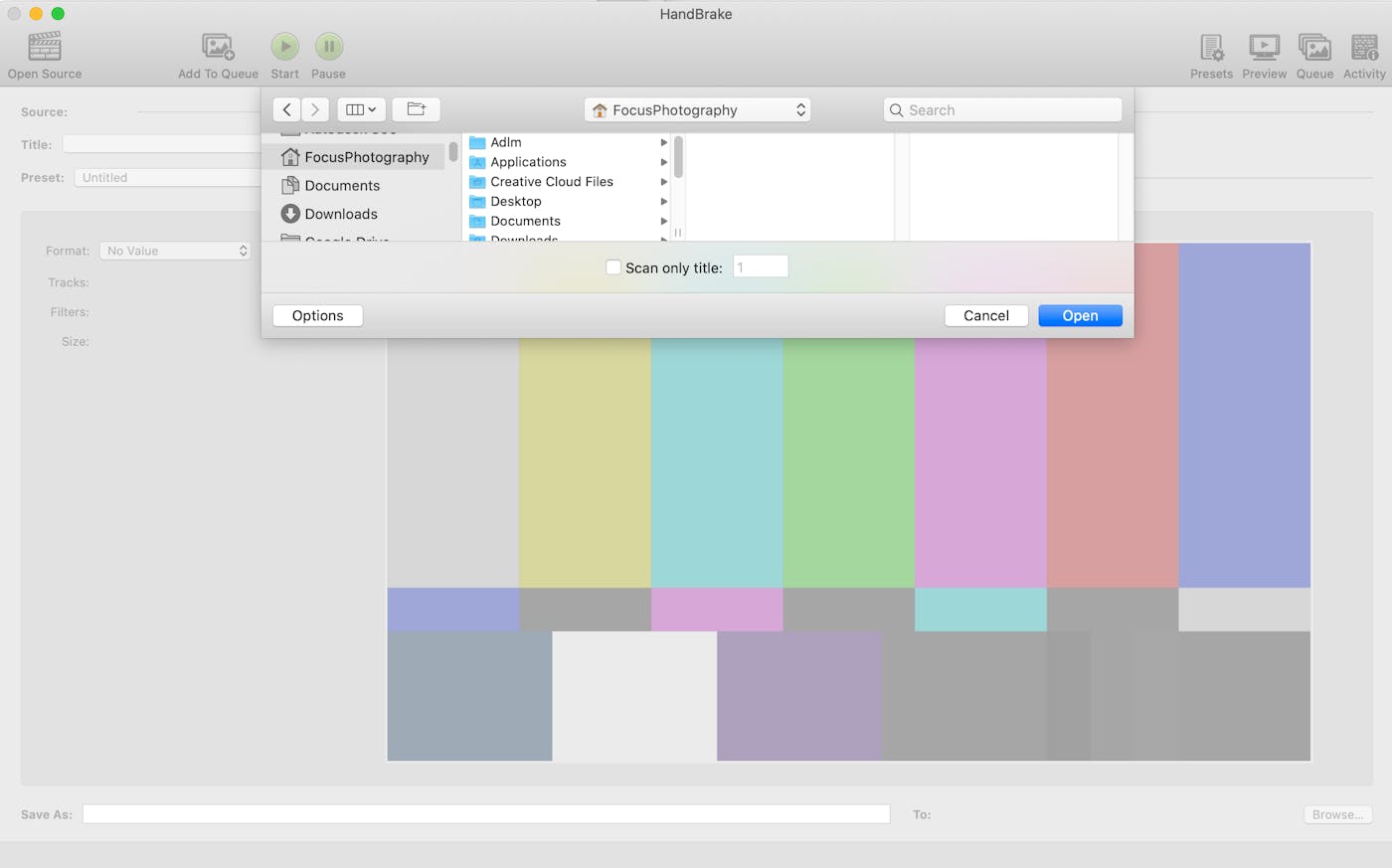 Once Handbrake has opened the file the next step is to pen the 'Preset' dropdown menu to the left of the window. Select the option you wish to use from the menu, there are options which offer faster renders, high quality renders and more.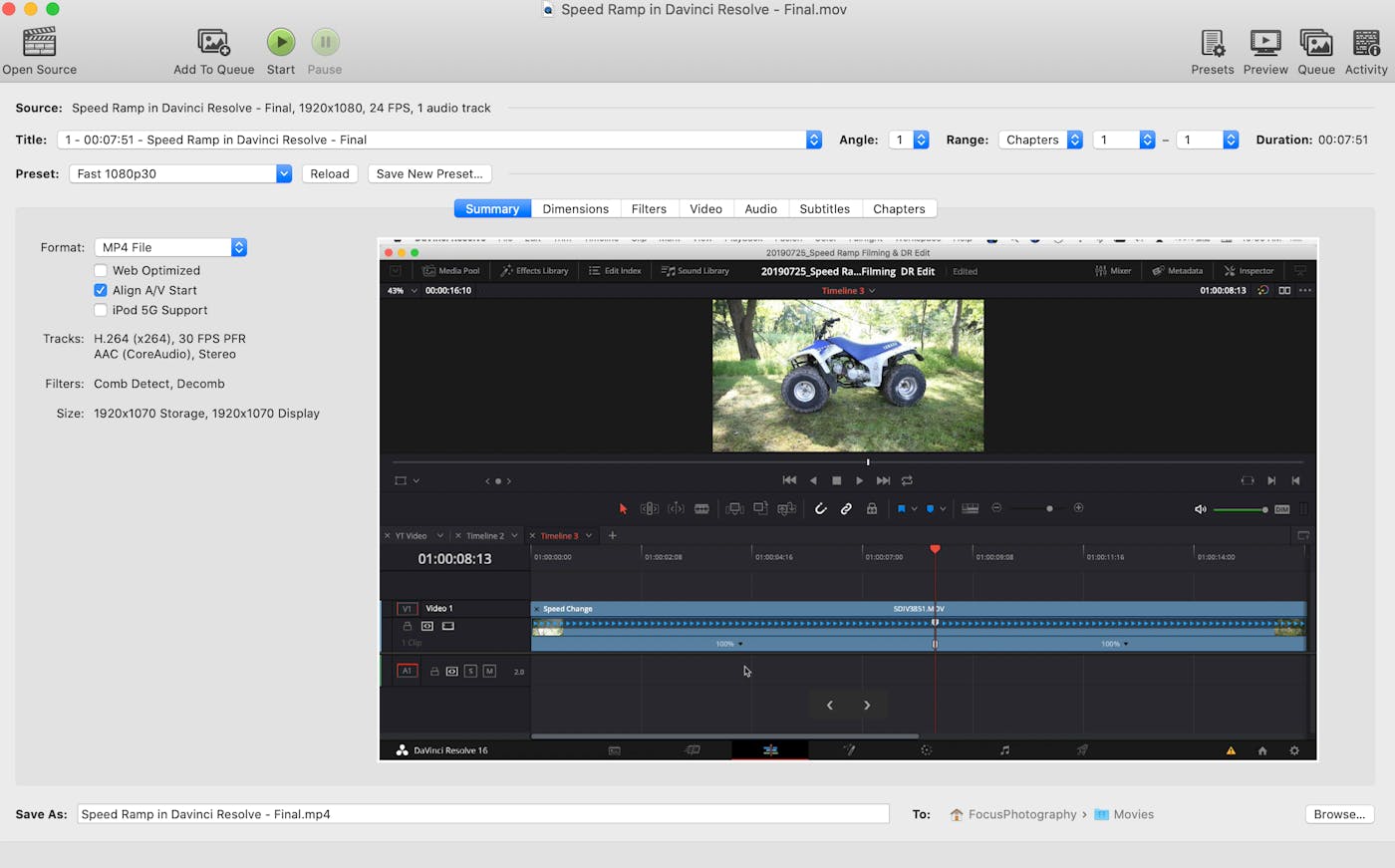 Next, open the format dropdown menu and select MP4. It's also important to set a destination where your MP4 file will be save - you can do this in the bottom right of the window.
Once you have optimised your settings set click the green 'Start' button at the top of the screen and your MOV to MP4 conversion will begin. A blue progress bar at the bottom of the window will display the progress of the export. If you need to stop the conversion, you can click on the red stop button at the top of the screen.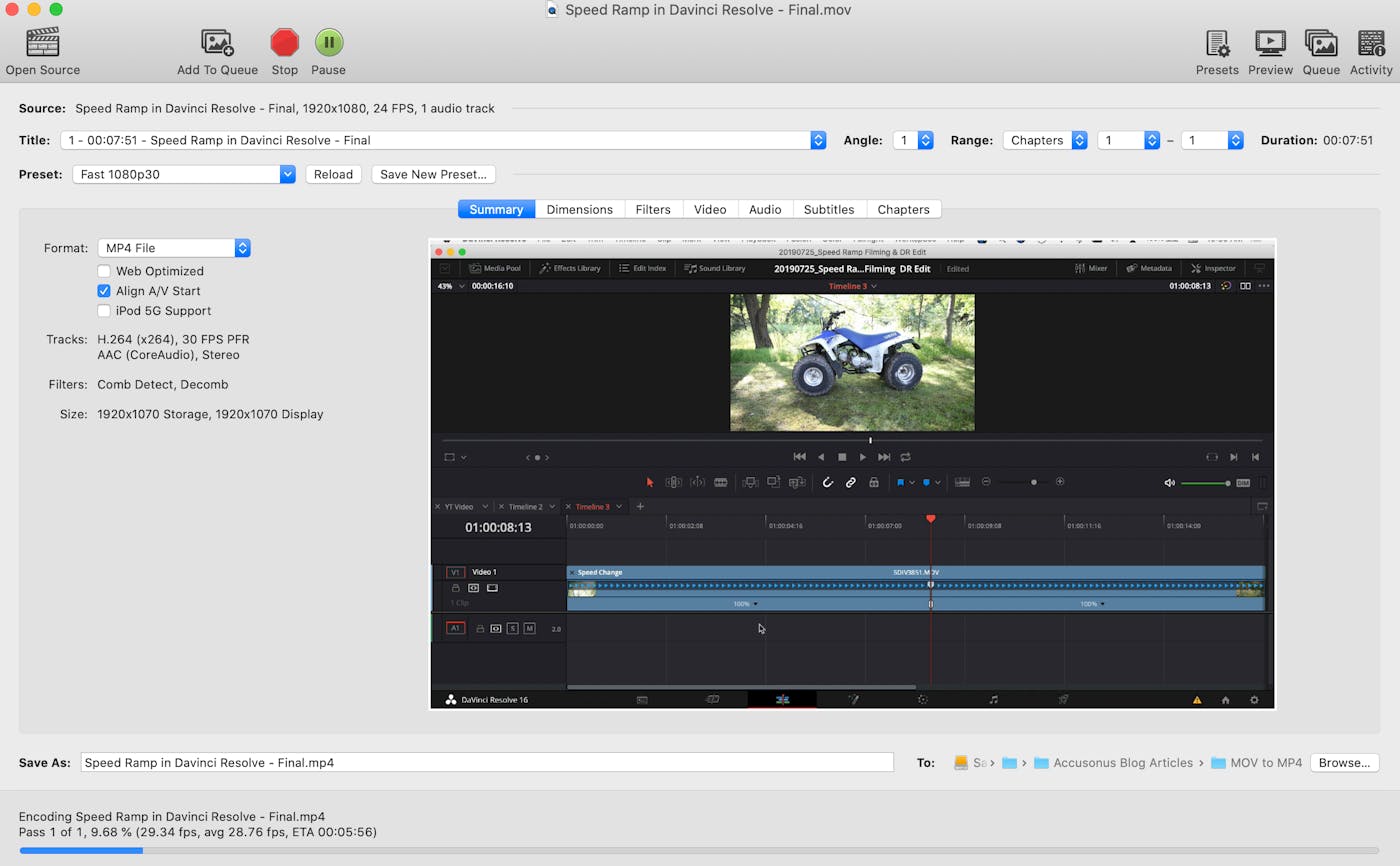 When the conversion is complete, Handbrake will show you a message at the bottom of the screen stating the encoding is complete.
Shooting video and recording audio on your phone? Maximise the quality of your content with these tips. You can also access professional standard audio tools on your phone with Accusonus Mauvio.
August 14, 2020