The Best Watermark Free Video Editors
Want to make videos but don't have a Hollywood sized budget? Check out this list of the best free video editors that don't leave watermarks.
These days there seems to be an endless amount of video editing software to choose from, ranging from free beginner-level editors to expensive high-end professional programs.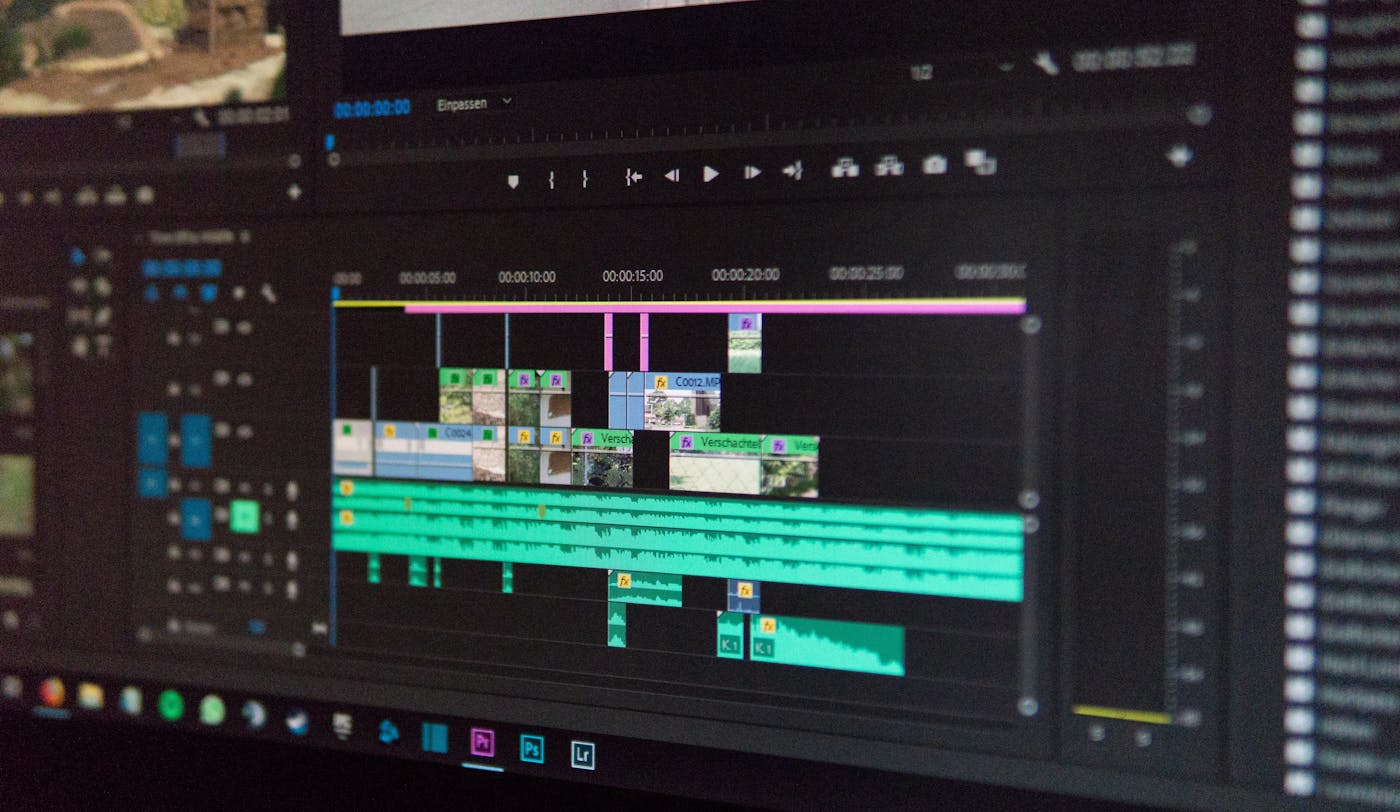 Some of the big names include: Apple Final Cut Pro, Avid Media Composer Ultimate, Davinci Resolve Studio, Adobe Premiere Pro and Vegas Pro. Sadly, we don't all have a large budget to buy the most expensive video software; however, you can get similar final results with free editing software. 
If you do have Final Cut, Premiere Pro, DaVinci Resolve or Medica Composer, we've got guides to editing audio with them on our blog.
There is usually a difference between software that is actually free, and "free versions" which are demo/trial versions of paid software. Usually the "free versions" include some kind of watermark on exported videos to encourage you to upgrade to the full version.
Fortunately there are many free film editors out there that won't leave a watermark on your videos, letting you create your new video content with no cost. If you're looking for free video editing software for youtube, social media or other platforms - you've come to the right place!
If you want to try the features of high end professional video editors without paying the hefty price tag, often you can download a free trial or demo version of the software. The downside is that there will be a watermark on your exported videos. Here are some you can try:
Filmora Trial: Filmora is a well known piece of software that has a free trial, however it will leave the Filmora Watermark on all exported videos. 
Adobe Spark: Quickly create graphics and short videos for social media and web pages.
Vegas Pro Trial: Vegas Pro offers 30-day trial versions of their products (Pro, Edit, Suite) letting you test all their features.
These options are great for a quick fix, or if you're just looking to test drive editors before buying; however if you plan on publicly releasing your videos, you'll want to check out some editors that don't leave watermarks, for a more professional look to your videos.
If you're looking for software you can use to edit on your mobile device then look no further than our Ultimate Guide to the Best Mobile Apps for Video Editing.
Blender - Windows and Mac
Blender is a free open source video editor and 3D animation/asset creator.
This is one of the more complex pieces of software due to the 3D engine, geared towards animators, game artists and graphic designers, but still has standard video editing tools.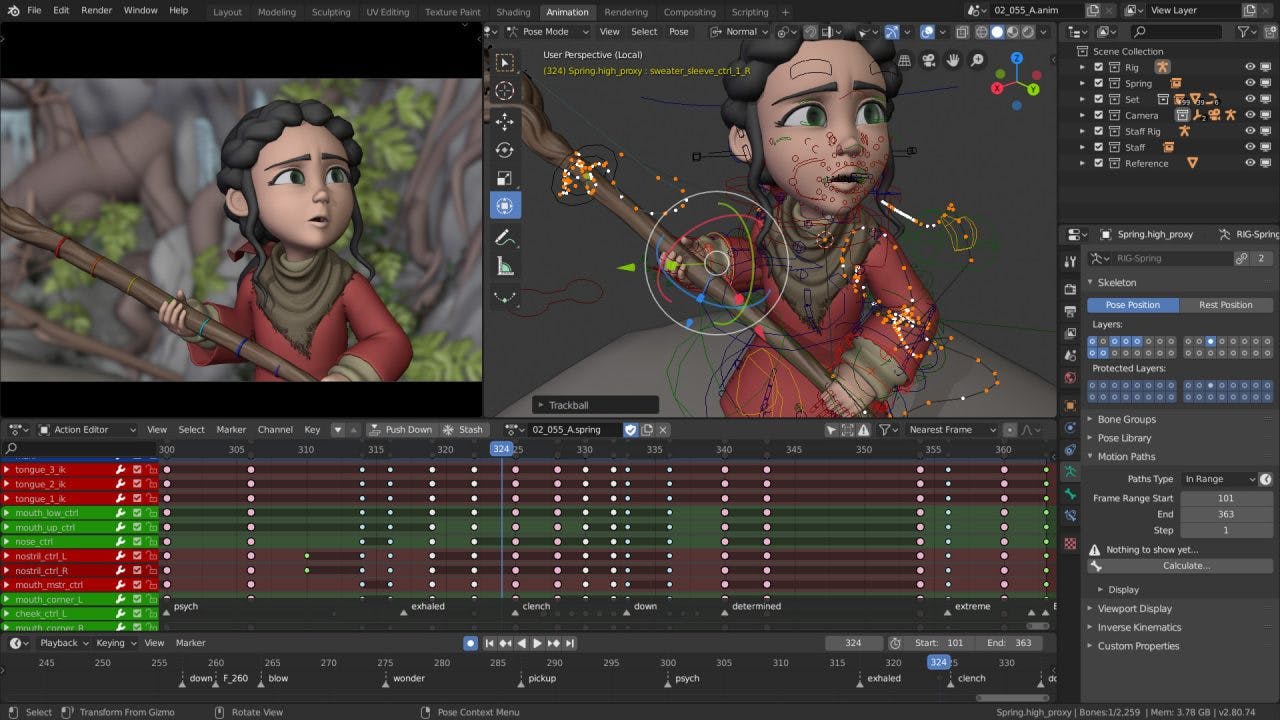 Pros: Highly advanced video editor and 3D animator, open source.
Cons: Not beginner friendly, steep learning curve, over complex for basic video tasks.
Unique Features: Heavy and powerful 3D animation & design engine.
Recommended for: advanced users or people wanting to create 3D animations or scenes.
Lightworks - Windows and Mac
Lightworks is a complete professional video creation package with a simple user interface and support for many file types. Lightworks. has been used on blockbuster films including: The Wolf of Wall Street, Pulp Fiction, Bruce Almighty, The King's Speech and More. Lightworks also sell their own hardware editing controllers for pro video studios.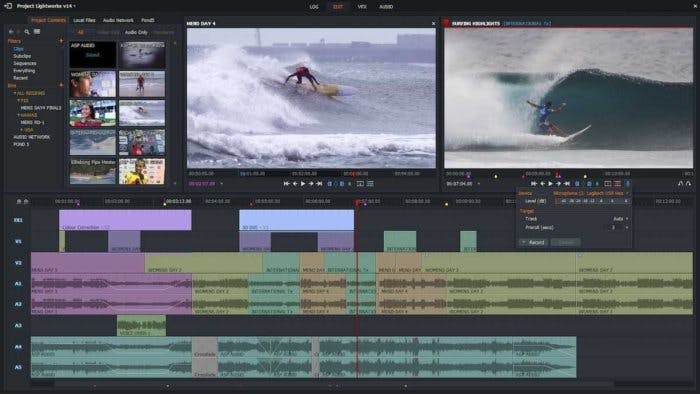 Pros: Powerful visual effects, simple and customisable interface, pro features
Cons: Playback pauses every time you click
Unique Features: User-made FX, access royalty free media within the program.
Recommended for: Beginner-Advanced video editors who want more than basic features.
Get clean and clear audio on video shot on your phone in seconds with Mauvio.
Hitfilm Express - Windows and Mac
Hitfilm express is a free pro-grade video editing software, designed for beginners, film students, YouTubers or anybody looking to make videos with no budget.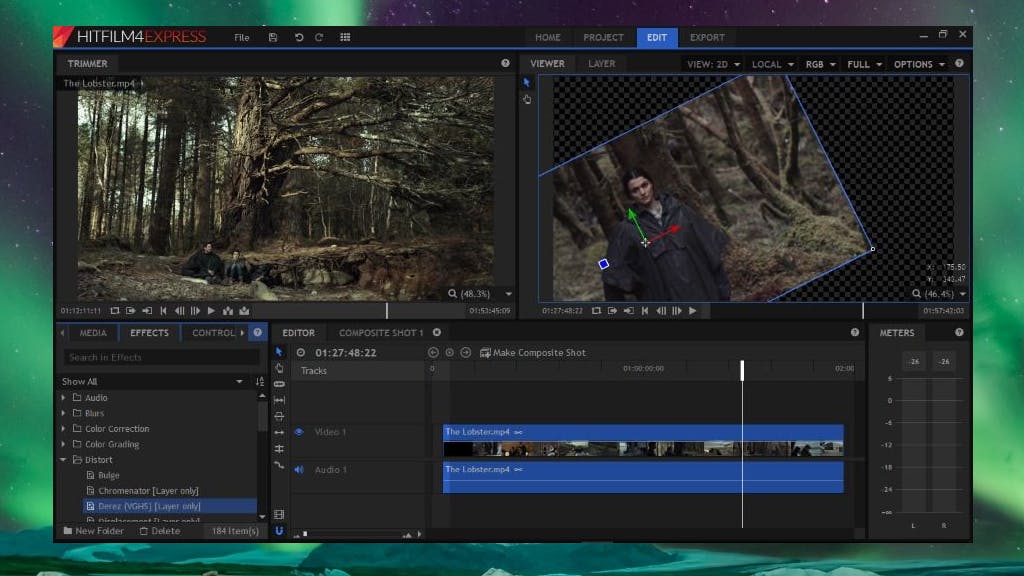 Pros: Easy to use and advanced pro features, unlimited tracks
Cons: Limited FX - can use more but will watermark
Unique Features: Composite Shot Workflow, can buy specific upgrade "add-on packs" to meet needs
Recommended for: Beginner-Advanced video editors
Machete Video Editor Lite - Windows only
Machete Lite is a rudimentary video editor that will help you quickly trim and rearrange videos, it's very basic so it suits absolute beginners, but you can't do much more than basic edits and exports.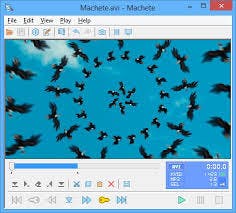 Pros: Simple and fast, supports AVI and WMV, 
Cons: Very limited feature set, no FX or colouring
Unique Features: Simplest, lowest resource use.
Recommended for: Beginners needing to make basic edits.
Shotcut - Windows
Shotcut is a free open source video editor with an intuitive interface that gives a streamlined approach to media management.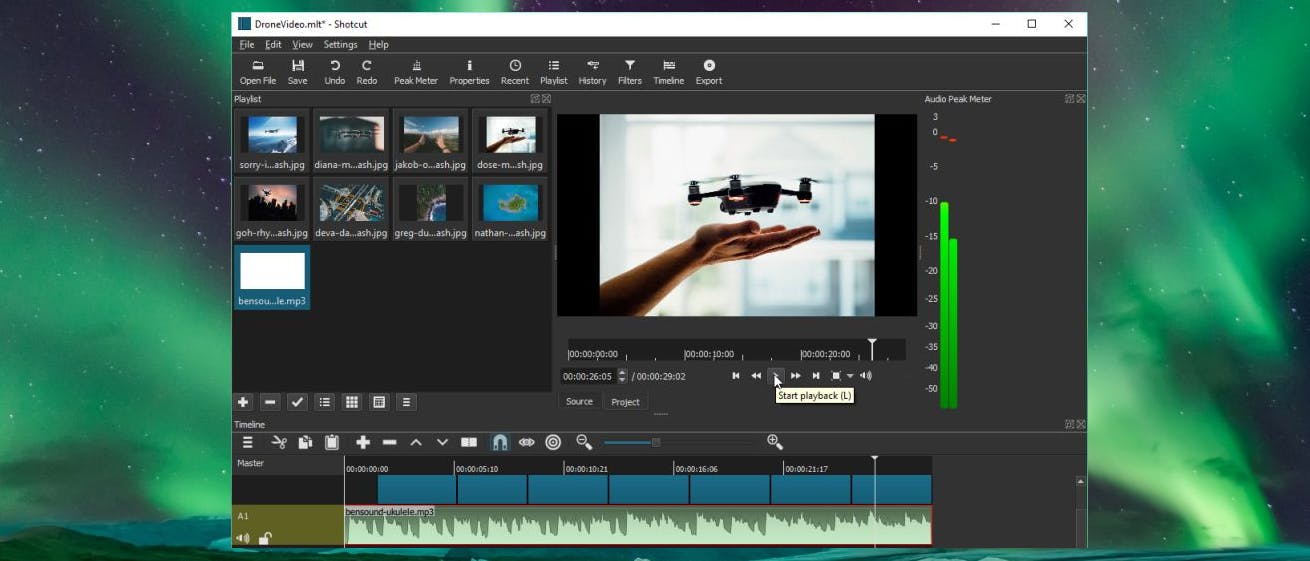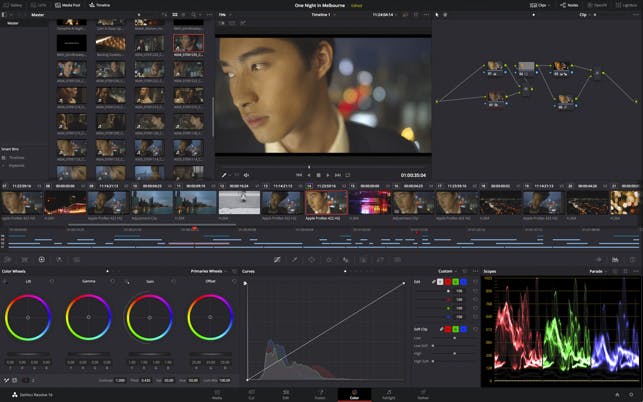 Pros: Lots of features for highly detailed editing, pro workflow
Cons: Need a powerful machine/GPU, won't run well on a laptop
Unique Features: Multi-User Collaboration, 4K support, Fairlight Audio, Foley sampler
Recommended for: Intermediate-Advanced editors who require more flexible tools.
Avid Media Composer First - Windows and Mac
Avid offers a basic "First" version of their Media Composer software. This lets beginners explore the software without forking out for a subscription or license. The features are limited in comparison to the full versions, but it will be adequate for basic editing and transitions.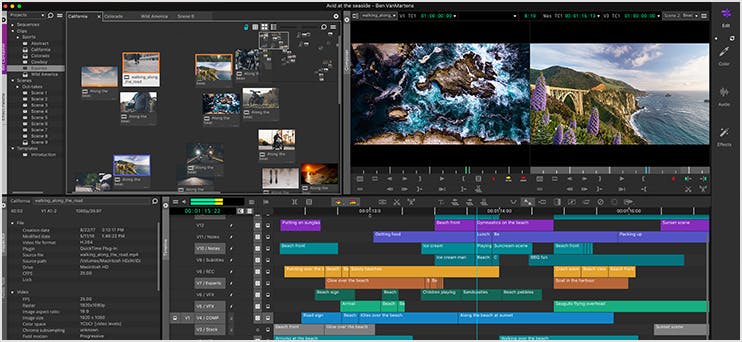 Pros: advanced and professional features, efficient workflow.
Cons: Need a powerful machine/GPU, large install size. 
Unique Features: hardware integration.
Recommended for: Intermediate-Advanced editors, testing for subscriptions.
---------
Microsoft Video Editor - Windows only
The old faithful Windows Movie Maker is now gone… it's been replaced by the video editing features of the Microsoft Photos App in the form of Microsoft Video Editor. Whilst very basic, this will let you trim, rotate and colour balance your videos.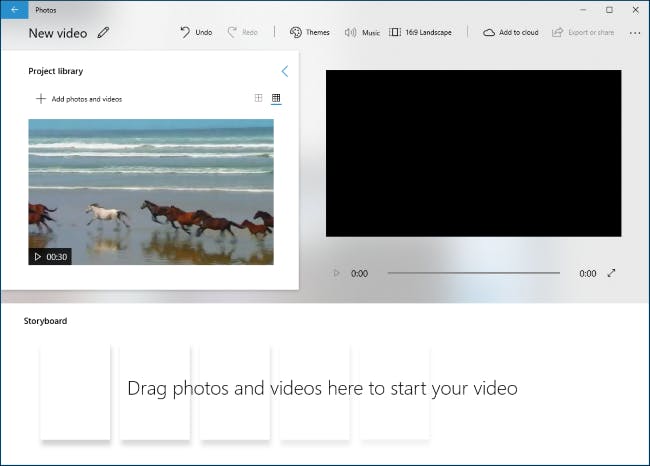 Pros: installed on windows machines by default, easy, fast.
Cons: Too basic for commercial projects.
Unique Features: Slow-Motion and other fun effects.
Recommended for: Beginners to make basic edits.
August 26, 2020