Regroover x Studio One
A simple yet useful workflow improvement for Regroover and Studio One users
We have partnered with Presonus and have implemented a Regroover workflow improvement for Studio One users. You can now select a specific region of a track inside your project and instantly drop it in Regroover with just one click.
1. LOAD REGROOVER ESSENTIAL IN STUDIO ONE
Regroover Pro is a Virtual Instrument Plug-In. You can locate it on the Studio One Browser's "Instruments" panel of the Song page. In order to load Regroover into Studio One 4, simply drag & drop it into an empty track.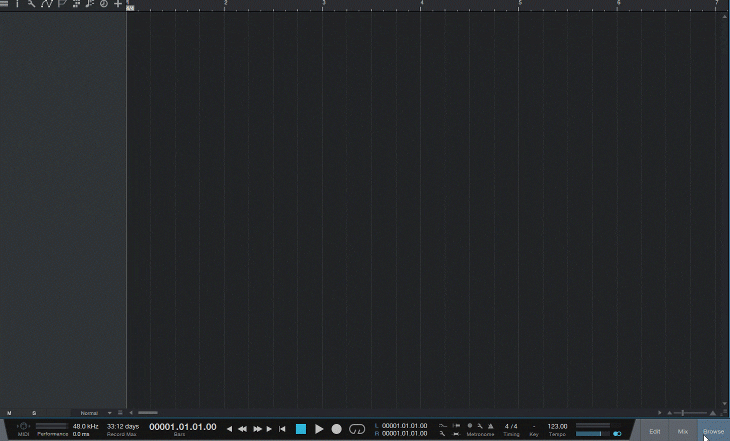 2. SPLIT YOUR LOOPS INTO STEMS
Drag any loop into Regroover (or import it via the menu) and it will automatically split it into four stems.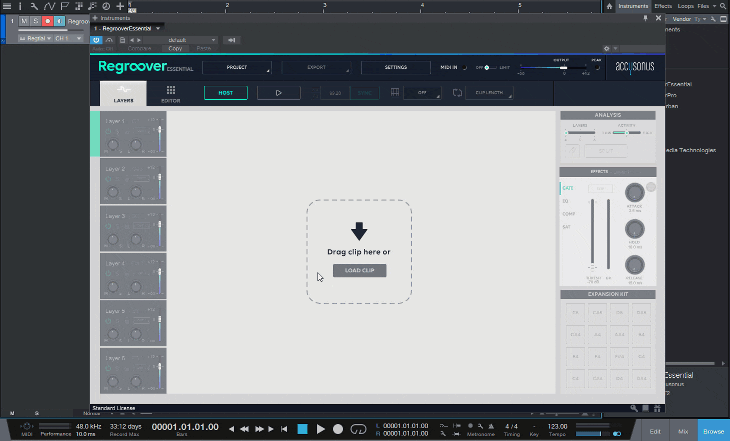 3. IMPORT AN AUDIO EVENT SELECTION
In Studio One, you can now import an audio Event selection directly from your sequence using simple drag'n'drop.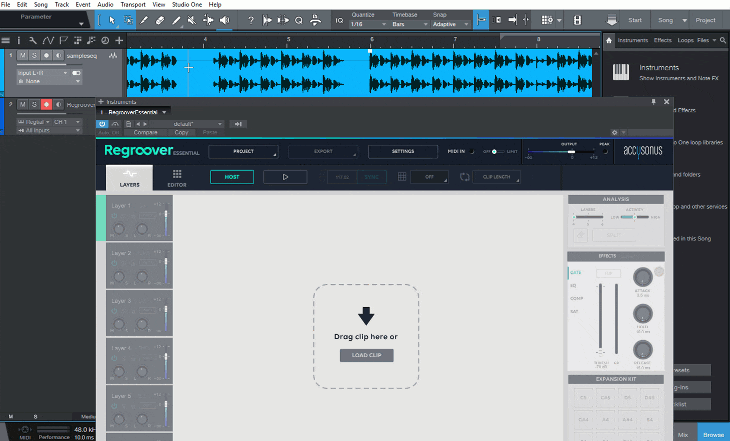 4. SET YOUR LAYERS' PLAYBACK MARKERS
Move the left/right markers of each Layer, in order to set the starting and ending points of each Layer. This will allow you to create fresh beat variations and build a new groove. Note that by default, snapping to grid is enabled and you can change the grid value via the corresponding drop-down menu.
5. REMIX YOUR LOOP ON-THE-FLY
While experimenting with the positions of the Layer markers, you can audition the new loop variations on-the-fly. You can also experiment and create new rhythms by simply moving the marker selections, without stopping the playback.
6. MIDI PLAYBACK OF YOUR SPLIT LAYERS
You can control Regroover via MIDI. Starting from C3, each note represents a Regroover Layer. You can instantly remix your loops using the Midi Arrangement capabilities of Studio One.
June 11, 2018