Make an Impact Using Sound Effects
Here we discuss what exactly an impact sound is, where can you find them, how can you make them and why we use them.
First, a quick primer on sound effects. While the actual term itself can mean a number of things, it's helpful to think of effects (as far as audio is concerned) as sound that is not foley and may come from a variety of other sources such a s studio recordings, field recordings, effects libraries, synthesisers and other electronic sources. Typically, a combination of some or all of these sources are used to create a single impact sound effect that is used to accentuate drama, action and tension on screen and add another (auditory) dimension to your creation. 
So, now that you know know just how useful these effects really are, I hear you ask "how can I get my hands on some?". To be completely honest, any moderately refined web search ranging from "cinematic impact sound effect" to "free sound effects for video editing" will lead you down a confusing Google rabbit hole, prompting you to check out sound libraries, tutorials, instructional videos, blogs, themed effect packs and so on and so on…
There's no one-size-fits-all solution to simplifying this potentially overwhelming choice but, as in many situations in life, it all comes down to balancing the golden triangle of budget, quality and speed. For example, if all you're looking for is a good (free) explosion sound effect to add realism and dynamics to that one key action sequence in your movie, it's unlikely that you'll want to spend any amount of time watching an in-depth video tutorial on using company X's latest synthesiser module to layer, blend, deconstruct and resample your audio. Conversely, if you've been using a Wilhelm Scream a bit too generously and are getting the feeling that your dramatic battle scene is unintentionally crossing into comedic territory, then it might be worth the time to expand your sonic palette. 
We've established that there are literally hundreds of different sound effects libraries on the market, covering everything from enormous trailer braaams to transitions, risers, crashes, explosions and in varying prices ranges. So how do you choose? Bearing in mind that not everyone is looking to create sound design worthy of winning an Oscar in the technical categories, I'd recommend starting with tried and trusted specialists that curate and compile generic yet ready-to-use high quality content compilations such as our Impact SFX Pack. This is a free and easy way to start building your very own sound effects library; a great go-to solution for when you want to quickly add professionalism and depth to your videos! In that sense, and assuming storage is of no immediate concern, I'd recommend also grabbing some additional content from the Free SFX Collection which covers a general array ranging from ambient noises to UI buttons. Once you get the hang of downloading/compiling/building your own sample effects collection, it gets easier to identify and select more expensive libraries and ensure they are best suited to your own productions.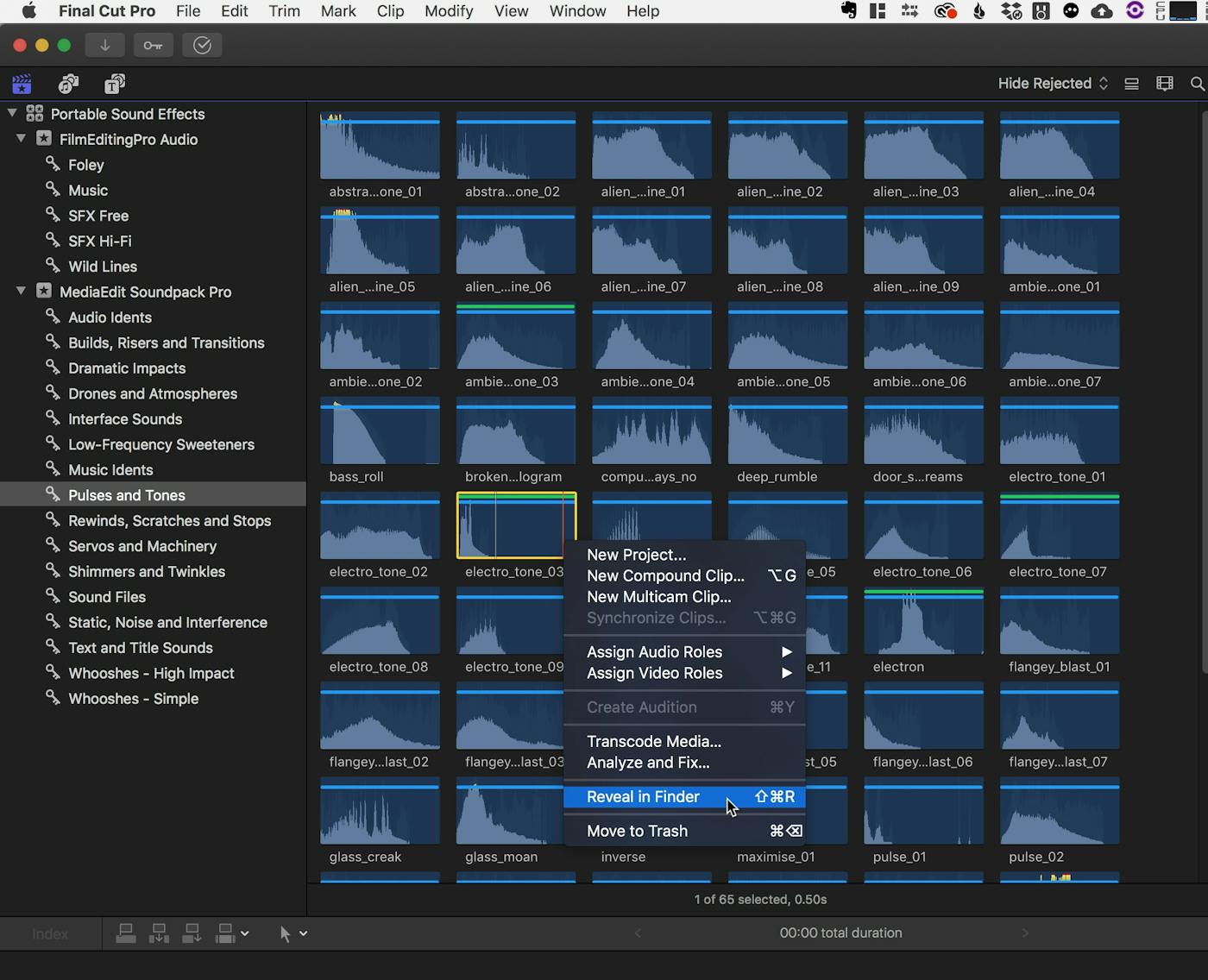 But what happens when you (eventually) come to the realisation that everyone has access to the same sounds? How do you make your sounds stand out from the crowd? While this expansive topic opens up an entirely new can of worms and can encompass techniques ranging from effects processing to recording, there are a few simple things you can do to get you started.
Recording great audio is no longer the province of highly skilled audio engineers, working in sophisticated studios so if you're in need of that original and particular "door slamming" impact sound effect, why not read up on a few surefire techniques here and use your own setup to capture it yourself? Similarly, another great tool in your sonic arsenal could be layering, which essentially requires you to edit, place and combine existing sound samples to create new tones. As you can imagine, the process can be as simple or complex as you like but, assuming you adhere to basic principles regarding timing and phase alignment, there's virtually no limit to the feels you can achieve as frequencies and harmonics interact to create something entirely unique. A quick and easy-to-use platform to get you started with your audio editing is Avid's Media Editor and we've got a useful guide you can check out about how to edit audio in Media Composer, in order to help you master your basic techniques in no time.    

September 18, 2020