Editing Video to the Beat of Music
Learn how to edit a video to the beat of the music in Premiere Pro, or any other video editor
When working on a scene with music, or a music video, it often helps to edit to the beat of the music. This style of rhythmic editing can inject energy into a scene, and if you want to learn how to edit music videos then it's a really useful skill to learn.
Ever wondered how do I match videos with music? In this article we're going to look at editing video to the beat of music in Premiere Pro. It's really easy to do and it's great for drama, vlog and music video editing alike!
In this guide we're going to look at two different ways to edit to the beat of music - one manual way, and one automatic way to edit beats. The automatic markers way will only work in Adobe Premiere Pro, but the manual way will work in any video editor, including DaVinci Resolve, Avid Media Composer, Final Cut Pro X, iMovie, Sony Vegas and more.
We'll start with the automatic method for Premiere Pro, if you're working in a different beat sync video editor scroll down to learn how to edit a video to the beat of music in your software.
Premiere Pro enables you to place markers on your timeline and then automatically insert footage so that cuts occur wherever you place your markers. Let's look at how you can do these auto beats in time with your cuts.
If you prefer to learn via video check out the video below, or read on for a detailed written guide.
Step 1 : Load media in your media library and organise
The first thing to do is to import all the footage you want to edit together into your media library. You also want to import the music you are editing to, so that you're ready to sync music to video!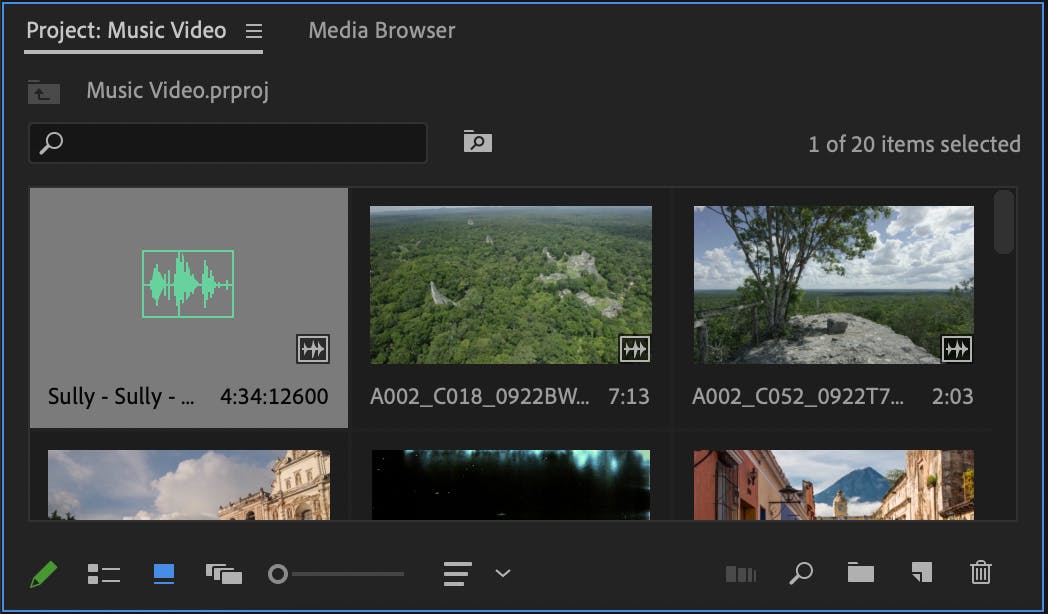 Footage organisation is key for this technique. When you automatically add the footage to your project timeline, it will be inserted in the order it is arranged in your media bin. Arrange the footage in the order you would like it to appear in your video.
In addition, if there are some clips in your bin that you don't want to start at the beginning of the clip when they are added to your timeline, you can see the In/Out range of each clip so that when it's added to the sequence it starts at a specific point.
Step 2: Add markers to your track
Time to focus on the music. Add the music track to your video timeline. 
The keyboard shortcut for adding markers is M. We're going to be adding in markers by playing through the track in our timeline and rhythmically tapping every time we want to add a marker. This is super quick to do and also adds a performative element to your video which can really add life to your scene or music video.

One important thing to note is that you must have your whole sequence selected and not just your audio clip. If you have the audio clip selected then the markers will be added to the clip and not the timeline.
Step 3: Add footage to timeline
Now you have added your markers, all that's left to do is add your footage to your sequence. 
Select all your footage in your bin and press "Automate to Sequence". Make sure your settings are  "Selection Order", "Placement at Unnumbered Markers". 

As soon as you click OK, your footage will be added to your sequence. It will be edited so that footage is cut at every marker you have placed on your timeline. Easy!
Of course you can now check through your project and make sure everything looks how you want it. It is likely you'll have to make a few changes, but this is a very quick and easy way to get your footage in your project, and in time with the beat of the music.
If you're looking for more information on working with Premiere Pro, we have an in depth guide to editing with Adobe's flagship video editor on our blog. It's super handy for learning how to make band edits, or the baseline for other skills!
Here's how to edit music video footage, or any type of footage for that matter, in time to the beat of the music in any video editor
Step 1: Show waveform of music
The first thing to do is to load the music you want to edit to in your project timeline. Once it's there you want to display the waveform of the track. Looking at the waveform allows you to visually understand where the beat falls in your song.

The technique for showing the waveform of your track varies between each video editor. In Premiere Pro all you have to do is expand the audio track by dragging the bottom of it down.
Step 2: Add footage to your timeline
Now you can see your waveform, it's simply a case of adding your footage to the timeline and cutting it so it matches the beat of your track.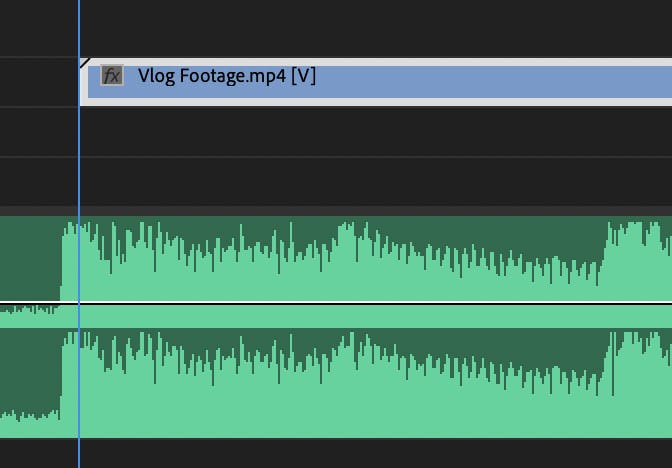 Using the waveform will make this process much easier. Transients will be visible in the waveform. A transient is a moment of impact and they will usually fall on the beat - therefore if you line up your cuts in your footage with transients in the waveform of your music your cuts will be in time with the beat of your music.
May 12, 2021
Related articles
Sync your cuts to a track's rhythm, fast. Check out this article for a ton of ways to use BeatMarker!
Become a boss at the audio editing functions behind Adobe's Premiere video editor, and get your projects sounding better than ever before.
Adobe Premiere Plugins are great for fast editing. Boost your Premiere Pro workflow with these free premiere plugins! From post production to color grading