The Optimal Sound Settings for Streaming on YouTube Live
Learn about YouTube Live Control Room, the best YouTube live stream audio quality and how to change YouTube stream settings for YouTube Live
YouTube Live allows creators on YouTube to livestream to their audience from their YouTube channel. This is great if you are a YouTube creator who already has an audience on the platform as your subscribers will see your livestreams appear in their subscription feeds. Your viewers then have the option to click the bell to be notified when you go live, and can interact with live commenting as you stream.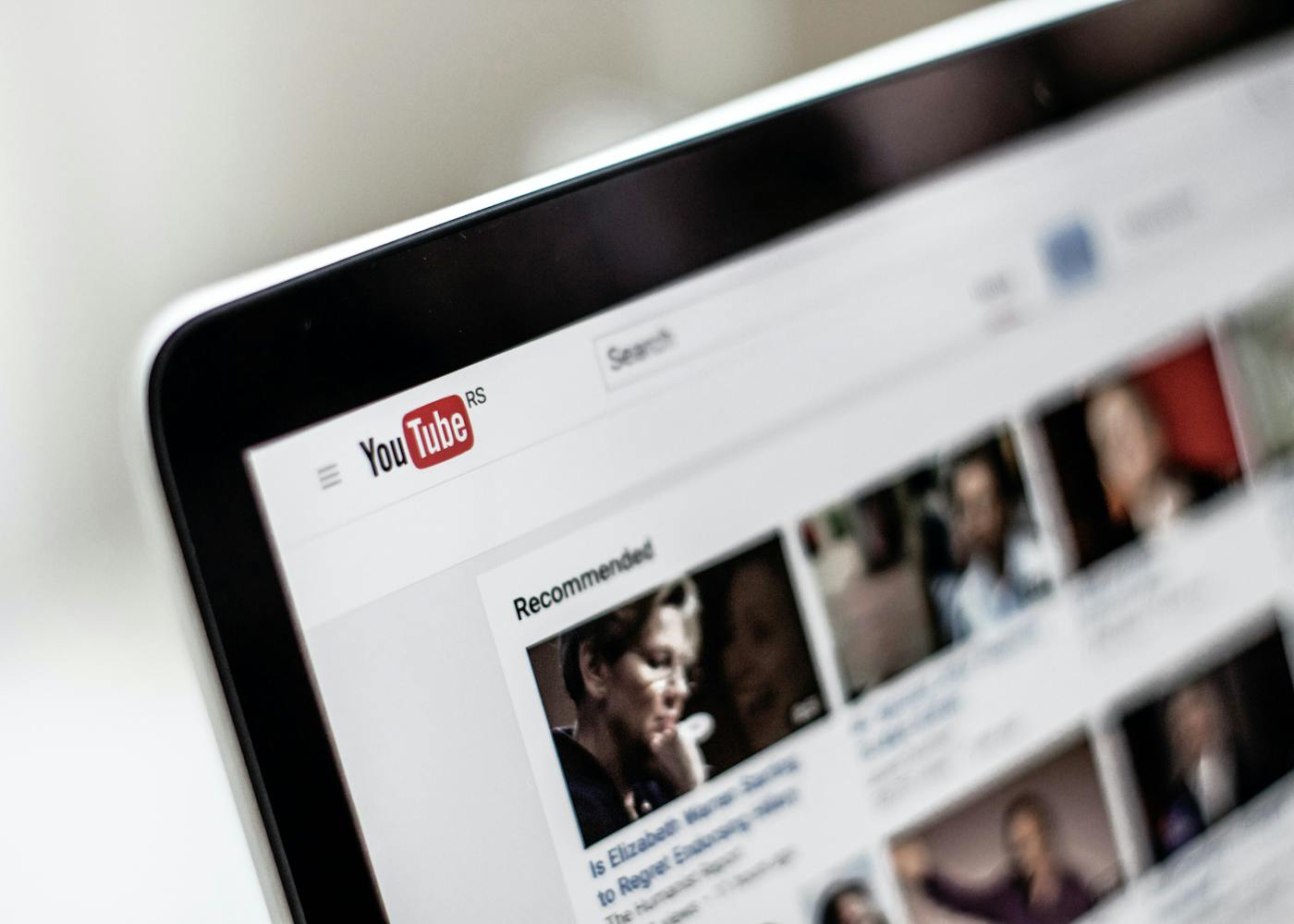 YouTube live control room lets you change basic settings of your YouTube live streams. However, it doesn't allow you to change your streaming audio bitrate, streaming resolution or other technical quality settings. You are limited to simply changing your live stream's thumbnail, title, audience etc.
If you want more control over your YouTube stream settings then you should use a third party encoder like OBS Studio, Stage Ten or Streamlabs OBS. With these programs you have detailed control over your youtube streaming settings such as your YouTube audio bitrate, resolution and screen orientation.
For more information on streaming on YouTube Live with an encoder, watch this guide from YouTube.
YouTube Live control room centralises all of YouTube's live streaming tools into one location. From here you can create and schedule streams.
How do I open the live control room?
To get to YouTube live control go to the YouTube homepage and login. Return to the YouTube homepage and click the button labelled 'Create' in the top right hand corner of the page. You will find it near the YouTube Apps and Notifications buttons.

Once you've clicked the Create button, a drop down menu will open. Select Go Live and you will be taken to the YouTube Live control room. You will, of course, need to create a YouTube channel before all of this! 
If you have not enabled live streaming on your channel you may not see the live control room. To learn how to get Live Control Room on YouTube, and how to activate live streaming on your YouTube channel, read out the next section.
How do you get live control room on YouTube?
In order to access the Live Control Room on YouTube, you first need to enable live streaming on your YouTube channel.
Click the Create button and then Go Live as you would if you wanted to open the live control room.
You will be presented with a screen saying 'Live streaming isn't available right now'. Click the red Enable button in the middle of the screen.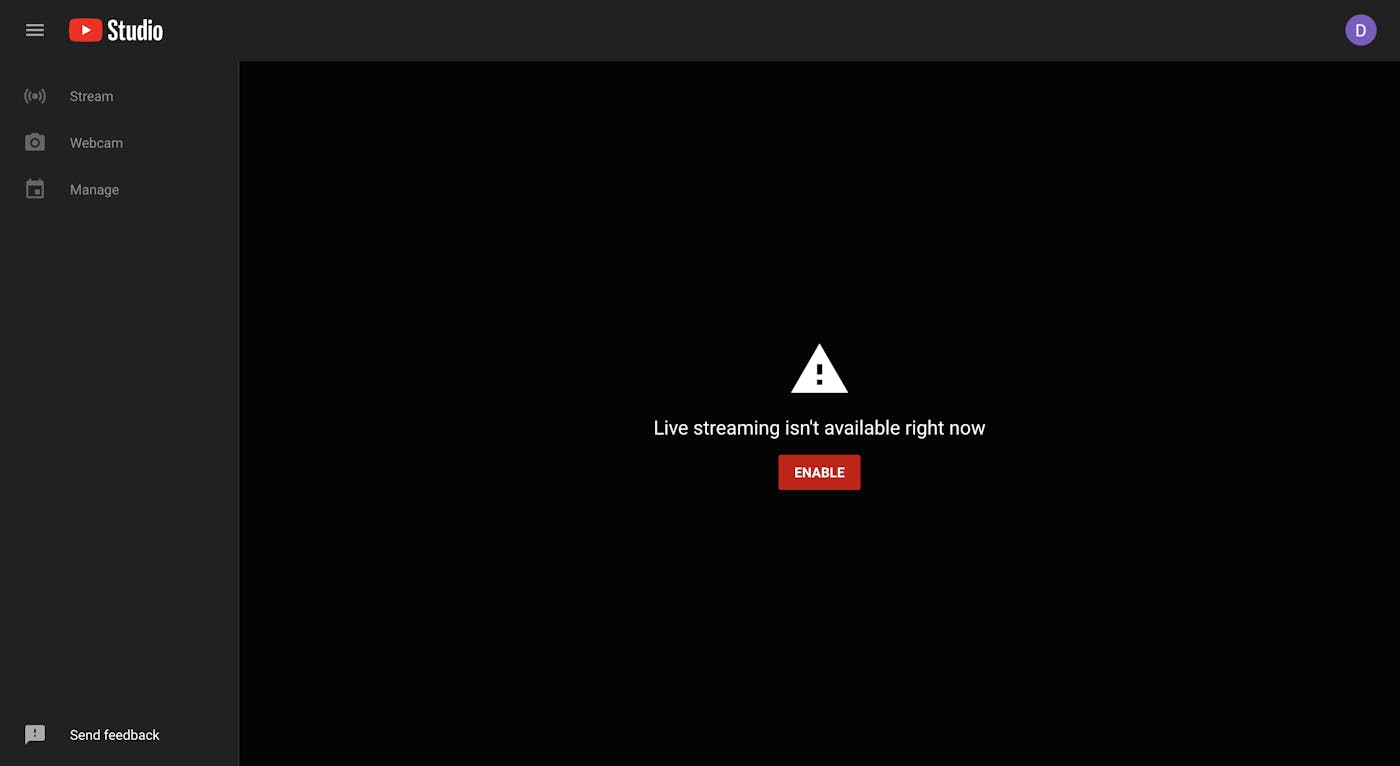 You will be prompted to verify your phone number. Follow YouTube's step by step verification process.

Once you've verified your phone number you will have to wait 24 hours before you can access YouTube live control room, or start a live stream. However, once this 24 hour period is over you will have full access to YouTube Live and YouTube Live control room. In the meantime, check out a guide on the best way to upload YouTube content to your channel.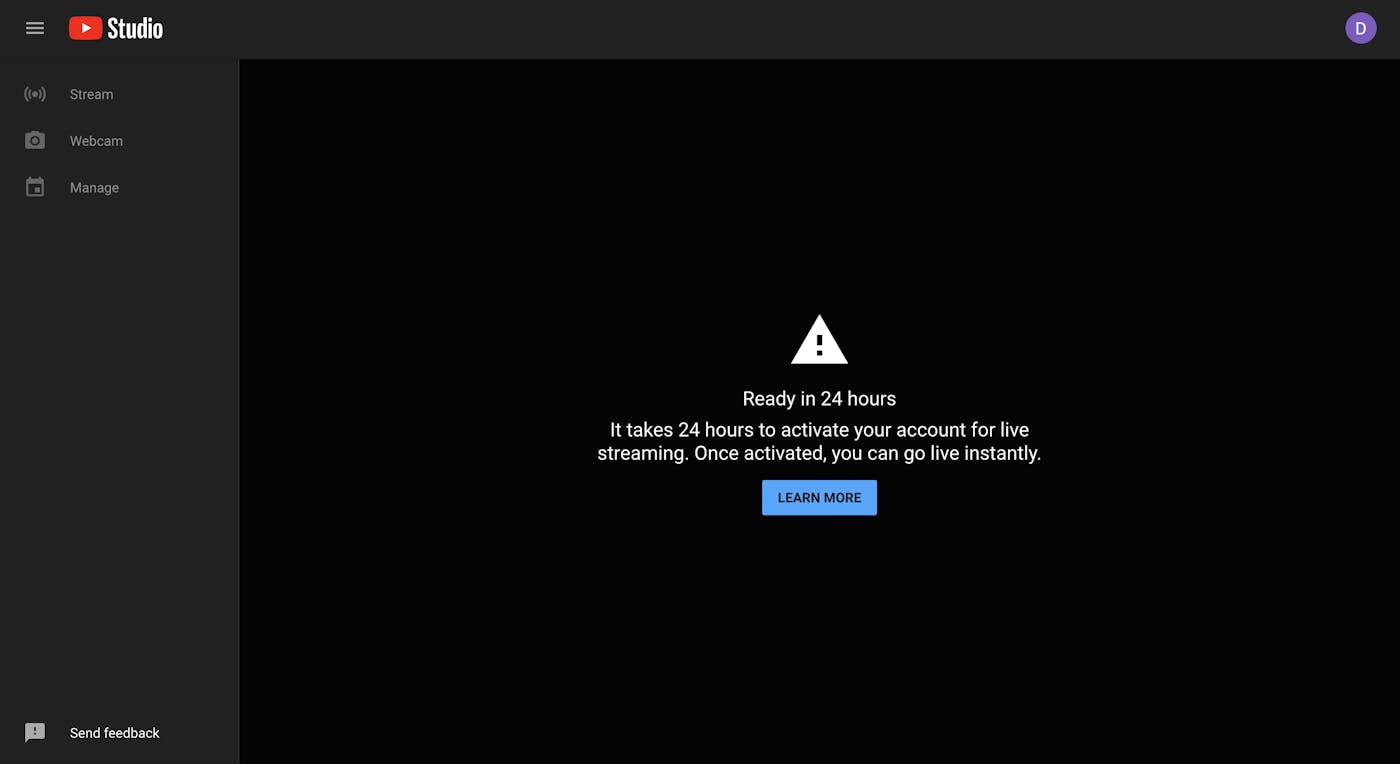 YouTube Live is an excellent platform for creators with YouTube audiences to start livestreaming. However there are many other live streaming platforms available.
Twitch is the biggest platform for live streaming in the world. It's got a great system for monetizing your content, and as it is a dedicated streaming platform, it allows you to do things that YouTube Live does not. For information on streaming with Twitch check out our guides on How to Stream on Twitch, and the Twitch Sound Settings Panel.
If you are a DJ or music live streamer, and you want to play songs in your live streams without getting copyright strikes, then Mixcloud Live is the best platform for you. Mixcloud has deals with music rights holders all around the world which allow you to play music legally. Learn more about How to Stream Live with Mixcloud, the Best Mixcloud Stream Settings for Optimal Sound and Audio Troubleshooting for Mixcloud.
November 12, 2021
Related articles
Streaming on YouTube is simple, but can often run into problems. Let's troubleshoot the major audio issues you could encounter!
If you want to stream like a pro, check out this helpful guide to live streaming on YouTube!